Introducing our new service
Save time.
Reduce costs.
Protect your brand. Improve your team's mental wellbeing.
We've been working with bereavement and customer support teams across the country to develop a service that works for you and your customers.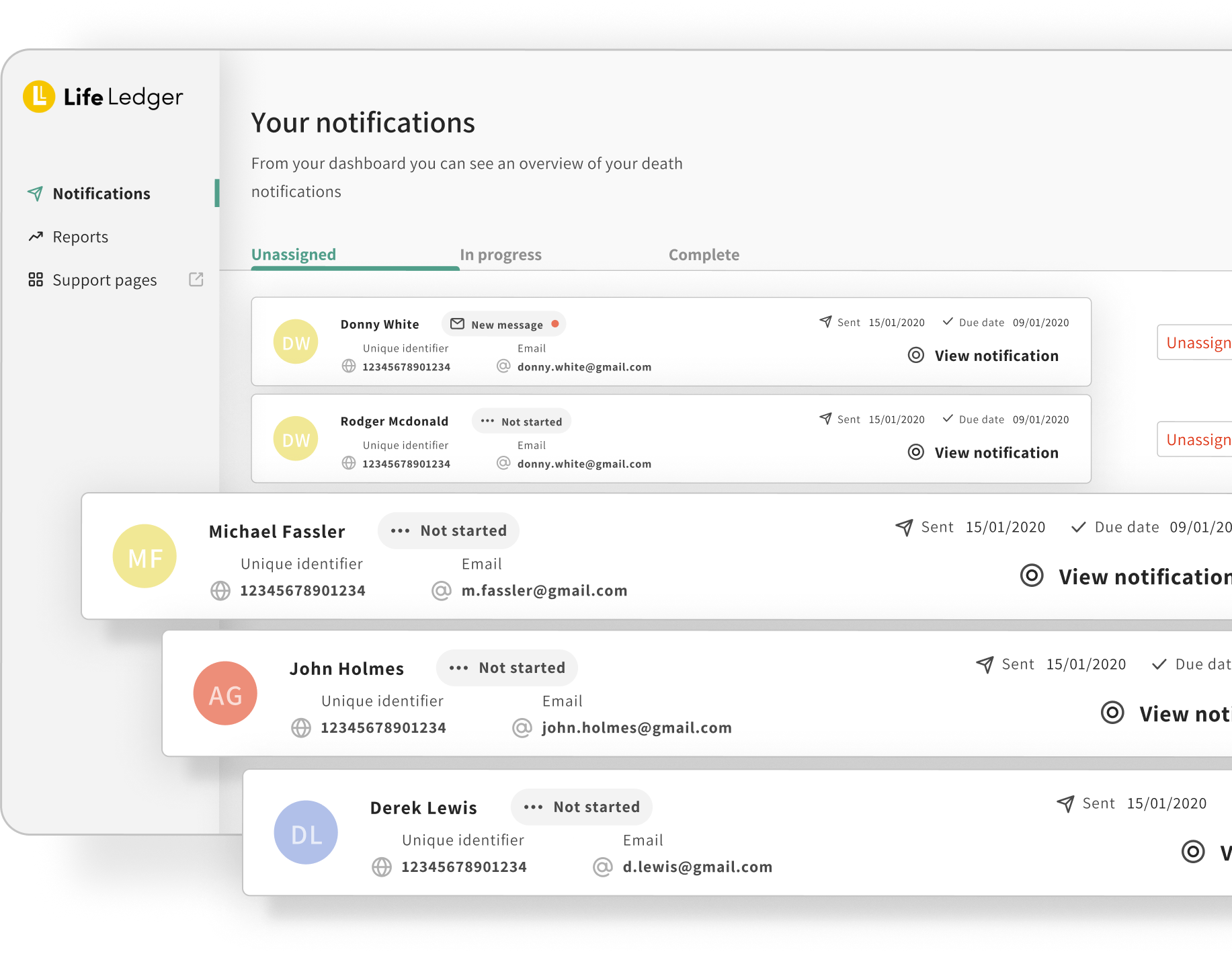 A service that helps you help your customers:
Everything you need in one place:
Our secure company platform gives you everything you need to manage notifications and team members in one place including: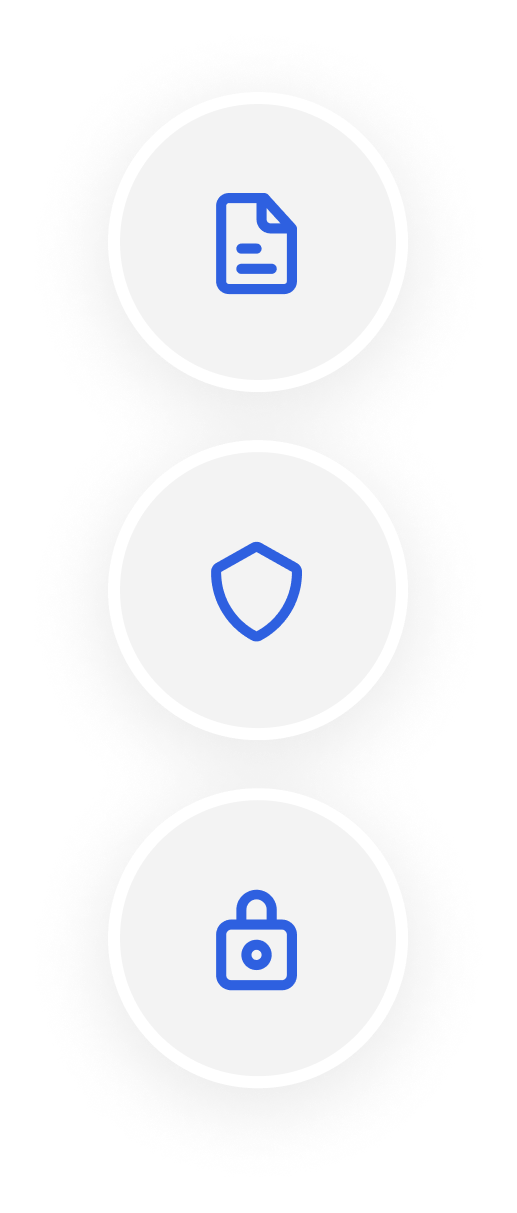 We help bereaved families navigate what is a really difficult time, but we also provide a solution that can streamline your internal processes while improving customer outcomes.
Reduce resource and increase efficiencies
Help protect team wellbeing by reducing contact with stressed customers
Improve retention and acquisition
Reduce resource and increase efficiencies
Help protect team wellbeing by reducing contact with stressed customers
Improve retention and acquisition
Decrease the risk of mishandling a sensitive bereavement
Improve vulnerable customer outcomes and internal CSR goals
Meet consumer duty standards
Decrease the risk of mishandling a sensitive bereavement
Improve vulnerable customer outcomes and internal CSR goals