Life Ledger's series of interviews with people shaping the modern bereavement sector continues with Louise Winter, founder of Poetic Endings in London a very different type of funeral director.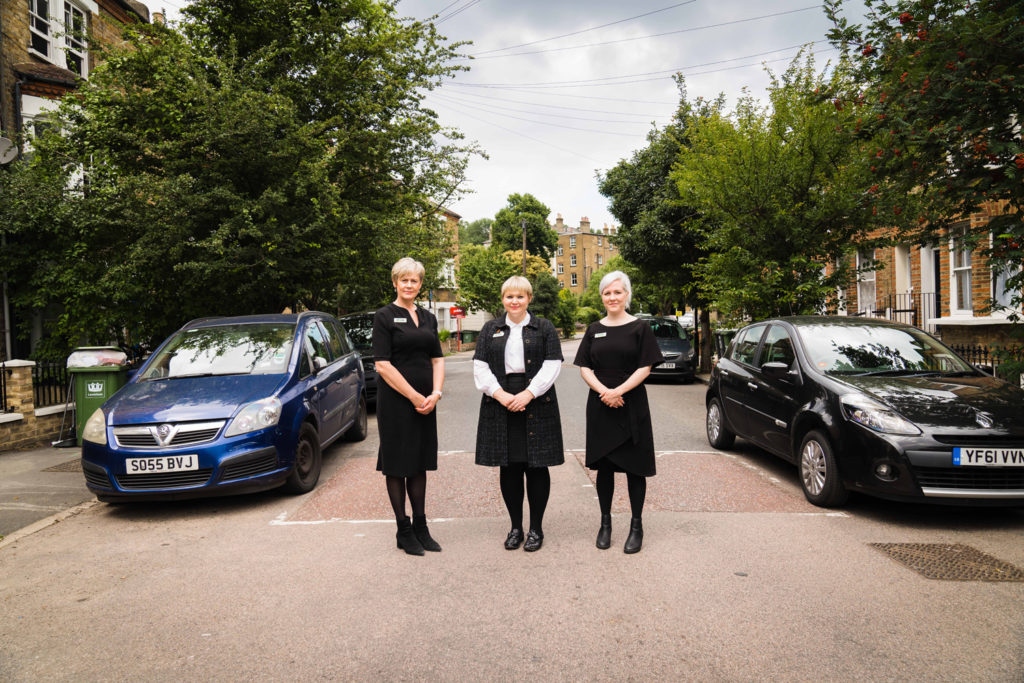 LL: Tell us a little bit about your background and how you came to find yourself in the death/bereavement sector?
LW: I'm a funeral director and the founder of Poetic Endings, a modern funeral service in London. I help people to put together beautiful and meaningful funerals.
I had a very different career before funerals. I worked as a creative strategist coming up for ideas for brands. My final client was a big fashion client and I was tasked with finding ways to sell expensive handbags.
I'd never ever been to a funeral until I was 26 and my grandad died. His funeral gave me a lot to think about. I began asking questions and found myself becoming increasingly curious.
It didn't take long for me to give up my career to train to become a funeral celebrant.  That's where it all started.
I've never regretted it! I feel like death is my life's work.
LL: How did Poetic Endings start?
LW: I was working as a funeral celebrant, alongside funeral directors in London. Some were good, some were bad and others were truly terrible. I became increasingly frustrated by how most funeral directors didn't really seem to understand ritual or ceremony.
Most were totally inflexible in their approach and some seemed to be totally disinterested in the funeral altogether. I could see an opportunity to create a funeral company based around flexibility, sensitivity and creativity. I couldn't find a company taking the approach I believed was needed.
One of the funeral directors I was working with decided to leave the company he worked for and set up his own funeral home. I started covering the office when people were sick and before long he offered me a role.
He was a traditional Irish Catholic funeral director so I learned the 'proper' way of doing funerals. I was fortunate enough to be able to set up Poetic Endings whilst I was still working for him.
Four years later, we now have our own beautiful funeral home in Forest Hill.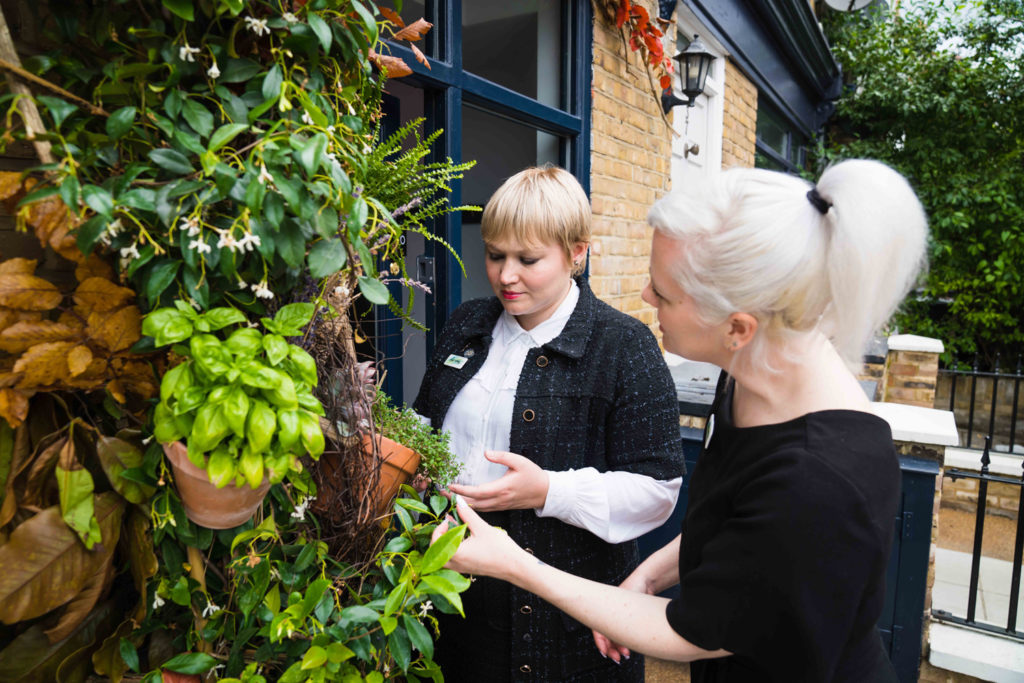 LL: What is the main aim of Poetic Endings?
LW: To create truly thoughtful, meaningful and personalised funerals that allow bereaved people to do whatever they need to do, whilst taking gentle and sensitive care of the person who has died.
LL: What has been the biggest challenges Poetic Endings has faced to date?
LW: I didn't inherit a ready-made business, sadly! No one in my family is involved in the funeral industry. So I had to start from scratch with very little money. It's been quite a journey with many ups and downs along the way.
The biggest challenge has been to stay true to my values – remaining ethical, open, flexible, creative and collaborative – values which might be considered to be more feminine, in what is a really ruthless and competitive industry where more masculine values have dominated for a long time.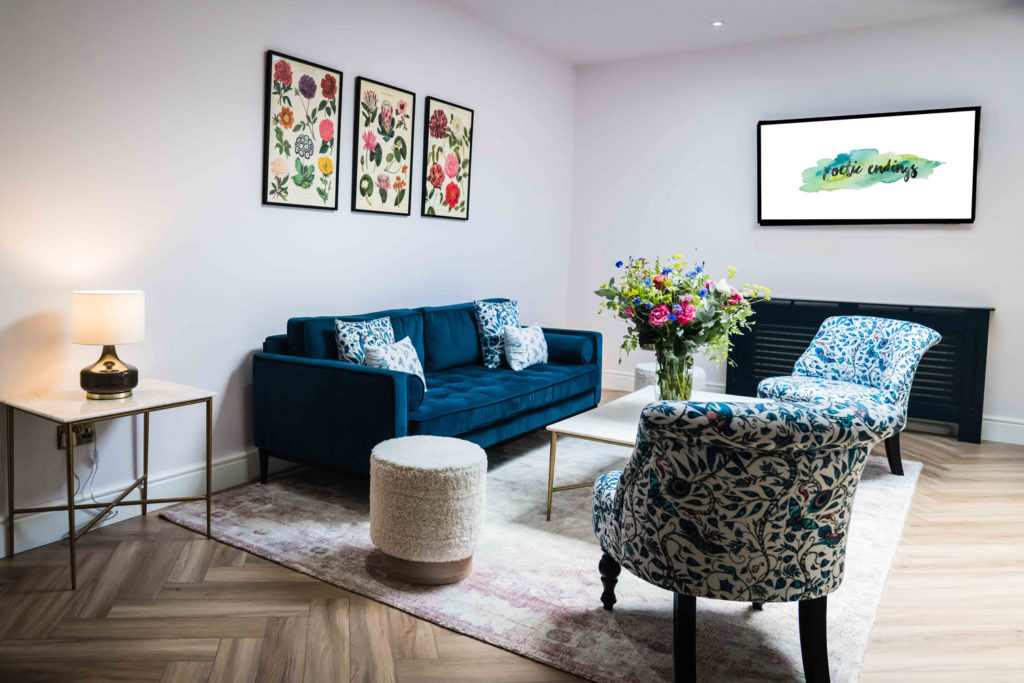 LL: What do you feel have been Poetic Endings biggest successes to date?
LW: Apart from opening our beautiful funeral home in Forest Hill, it would be receiving this email this weekend, which says everything about what we're trying to do as funeral directors:
 "I attended T's funeral on Friday. It is very unusual for me to write after such an event but I was so impressed with the care and professionalism you gave to everyone there that I felt I should say something.

 T would have thoroughly approved of how you managed the day. You were there explaining the procedures when necessary but then you seemed to disappear, so unintrusive.

 You made what must be a difficult job for you all, seem effortless with dignity."
LL: Where would you ideally like to see Poetic Endings in ten years' time?
LW: I don't particularly want to scale Poetic Endings because then we would lose the almost magical and genuinely bespoke approach we have now.
I would hate to be at the top of a company where I never spoke to bereaved people or attended funerals.
I'd like Poetic Endings to continue to be a boutique company, offering the most bespoke and authentic funeral service in London.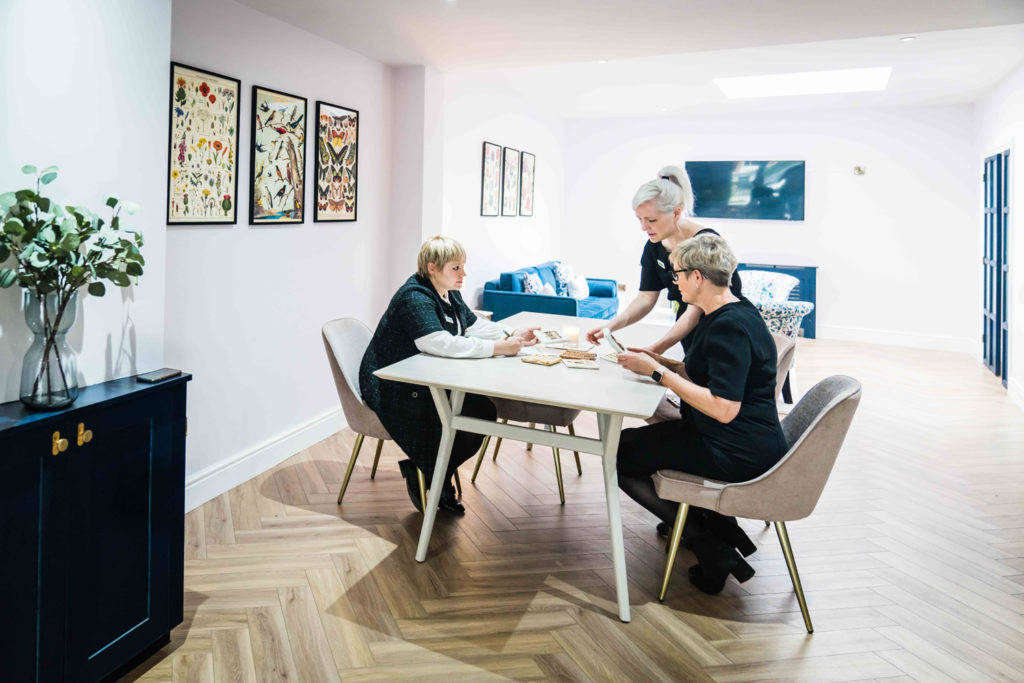 LL: What do you feel is the single biggest issue currently facing the death/bereavement sector?
LW: The funeral industry is currently unregulated, but that might be about to change. Some of the funeral companies with the loudest voices and the power to influence the way regulation is implemented are definitely not the voices we should be listening to.
I believe regulation is essential, but not a regulatory model which prevents the existence of small, ethical and creative funeral companies like Poetic Endings.
LL: Which other organisation/s or people really impress you in the death/bereavement sector?
LW: I'm so inspired by other women who have set up funeral services based on values of transparency, honesty, flexibility, and creativity.
We're all part of a collaborative community, supporting and encouraging each other in our work.
Shout out to Lucy at The Individual Funeral Company, Fran & Carrie at A Natural Undertaking, Jenny at Saint & Forster, Rosie at Natural Endings, Cara at Arka Original Funerals, Jo at Albany Funerals and all the other brilliant women funeral directors out there.