Life Ledger's series of interviews with the people that are shaping today's funeral sector continues with Tony Rowlands of Rowland Brothers, sharing an amazing family story that covers one hundred and fifty years and includes an MBE.
LL: Tell us a little bit about your background and how you came to find yourself in the death/bereavement sector?
TR: I've always wanted to be a funeral director, my grandfather and father were funeral directors and that is all I ever wanted to do form a very early age. My nickname at school was coffin!  I left school at the age of 14, did a few odd jobs and then went into an apprenticeship with a funeral directors called Trueloves at 16, I returned home to start work with my dad when I was 20.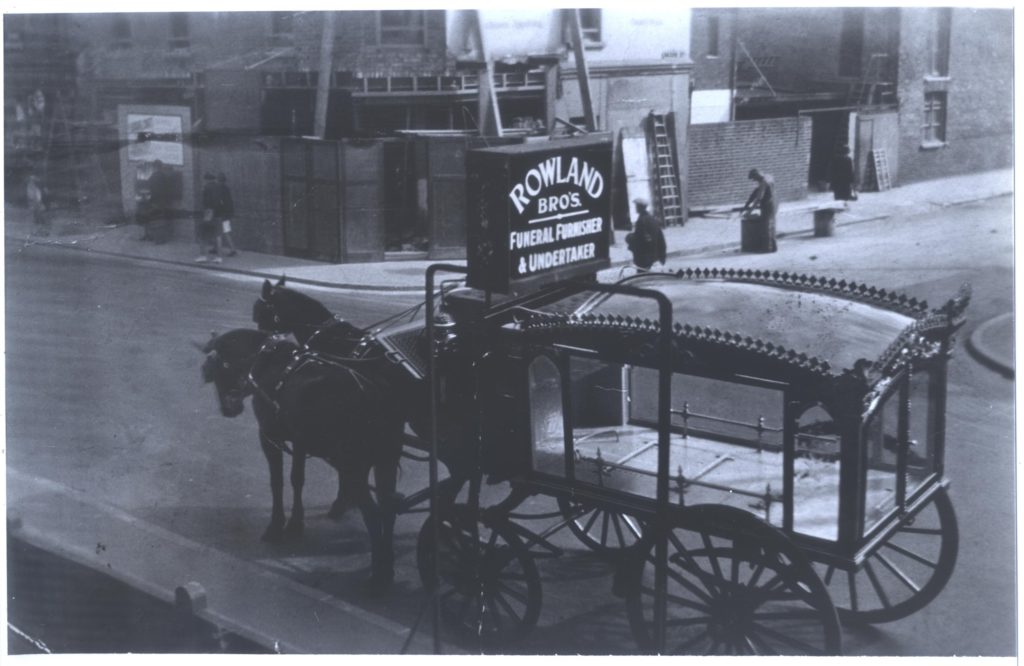 LL: How did Rowland Brothers start?
TR:  Rowland Brothers was started in 1873 by brother William and Henry, at that time it was a funeral directors, builders and carpenters. When the brothers came back from the First World War they stopped the building and concentrated on funeral directing side of the business.
LL: What is the central driver for Rowland Brothers?
TR: To care for families in their time of need – whatever the question, the answer has always been yes.  Being focused on providing the very best service for our families, we have built a successful long-term business, money has never been and never will be our primary focus.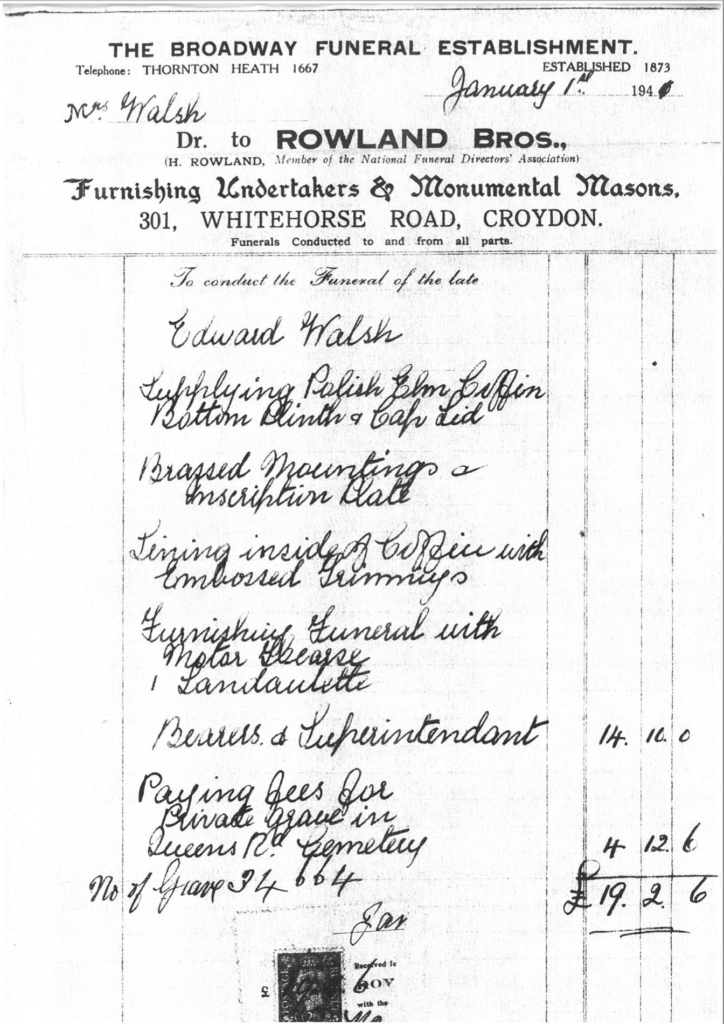 LL: What do you feel have been the biggest challenges that Rowland Brothers have faced in their history?
TR:  During the war my mother was left to run the company on her own as my father was fighting in Africa and his brother was a medic on the beaches in Normandy. Terrible times but we managed to survive.
More recently we were hit hard by the pandemic, we usually conduct five funerals a day, but that number went to 25 per day every day for 4 months. It was tragic and terrifying; our staff were exhausted physically and emotionally and mentally and so were the families we served. I couldn't be in the office myself, because if I caught covid, I knew I would be one of my own clients. My son Stephen and grandson Joe and their team looked after the company during that time.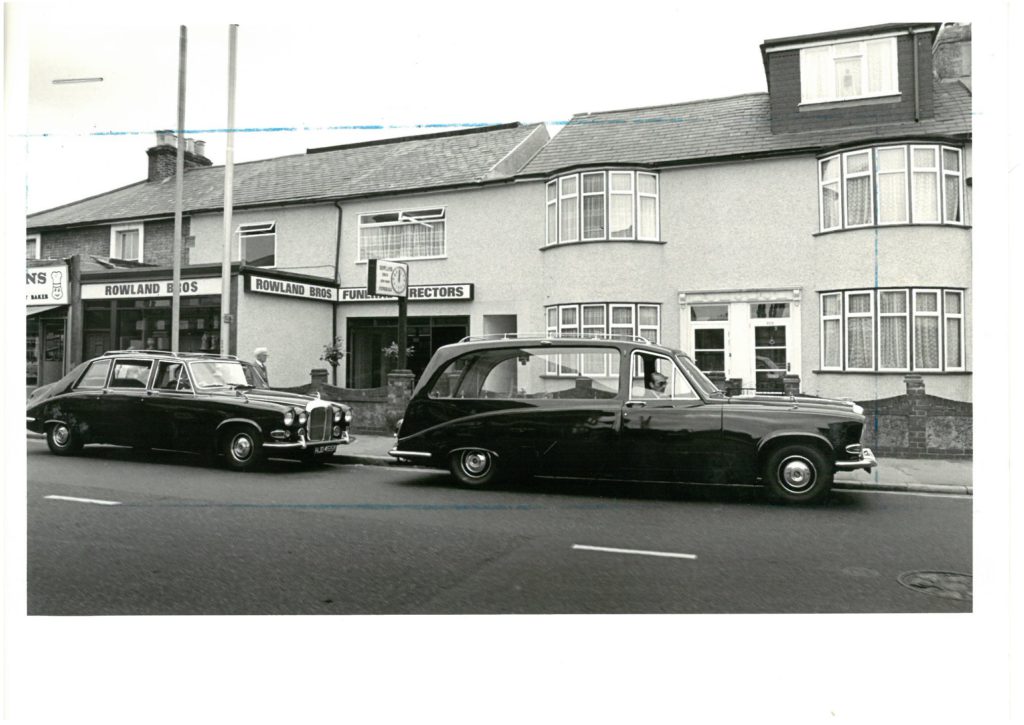 LL: What do you feel have been Rowland Brothers biggest successes to date?
TR:  I was very humbled when my old headmaster who had moved away from the area had left in his will that Tony Rowland is the only person to conduct my funeral.
Our global repatriation service is recognised the world over, and by the UK and foreign governments.  Our bereavement counselling service is recognised throughout South London and provides a helping hand to many bereaved families to cope with their loss.
In 2020 I was awarded an MBE, it was a complete surprise to me and I am thankful to the local councillors and families for putting me forward for such an award. A real honour.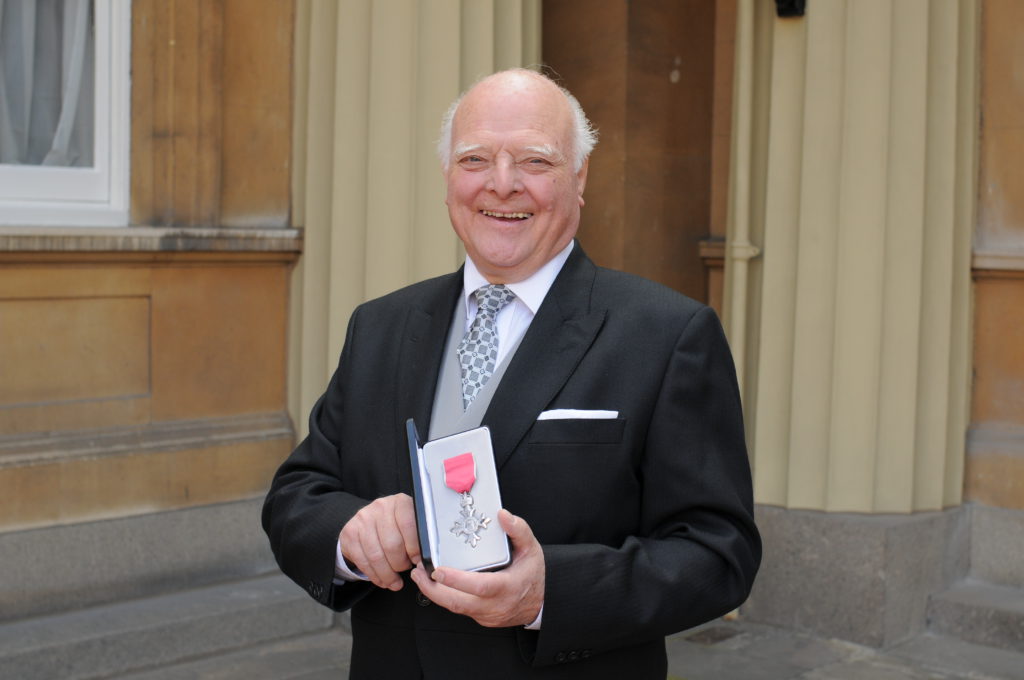 LL: Where would you ideally like to see Rowland Brothers in ten years' time?
TR:  I am 84yrs old so will be grateful to be here to see it in whatever form it will be in!   Seriously though I think my son Stephen will be retired by then so I would like to see Rowland Brothers remain a pillar of our community with my Grandson Joe and maybe granddaughters caring for families in the same manner.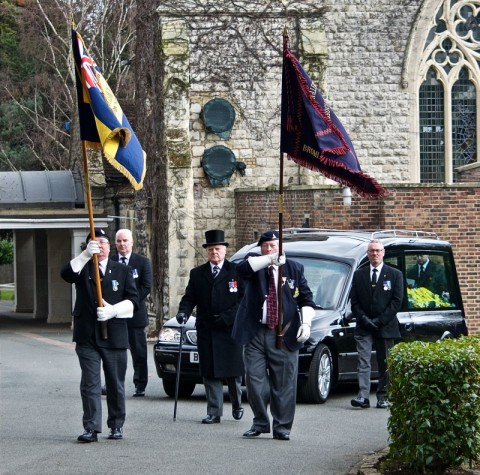 LL: What do you feel is the single biggest issue currently facing the bereavement sector?
TR: Regulation of funeral plans will cause huge disruption to the industry, not at first but after 5 years or so. There will be a huge amount of advertising of plans, ultimately resulting in consolidation within the funeral industry.  We have seen this situation play out in Spain, South Africa and Holland when such regulation is implemented.
In the years between 1990-2000 the NAPFP successfully fought against statutory regulation with the argument that it would be anti-competitive. The insurance lobby wanted the funds in their coffers rather than funeral trusts.  Unfortunately, the industry wasn't successful this time around. The insurance companies will be selling funeral insurance and appointing large companies covering all the UK, meaning less work for the independents, resulting in less competition.
The only way to survive it is by accepting allocations from funeral plan providers, as many as you can get.  At Rowland Brothers we have accepted allocations from all plan providers for many years. After all, what is the best advert for you company? The funeral service.  For each funeral plan allocation, you will advertise to four families.  So even if you are doing a funeral at a discounted price, it is effectively a plan provider paying you to advertise your services to four families. Many won't agree with that approach, but it has worked for me and RB over the last 40 years or so.
Regulation of funeral directing is a good thing and should be welcomed. Gone will be the days of inappropriate facilities and care of the deceased. The sooner it happens the better, but it must also apply to all related areas such as hospital and public mortuaries as well.
The rise of direct cremation I believe will be a big issue facing FDs, as much of the work will be conducted by Pure, Simplicity and Funeralcare. The families choosing to have a direct cremation will suffer, there is no final goodbye, no full recognition that the person has died, it is a grief crisis time bomb waiting to happen.
Direct cremations serve only the deceased's wishes, not the families left behind, the sooner that is understood, the better.  How often have we heard people say, "oh just chuck me out with the rubbish", for the children to say "oh mum don't say things like that"?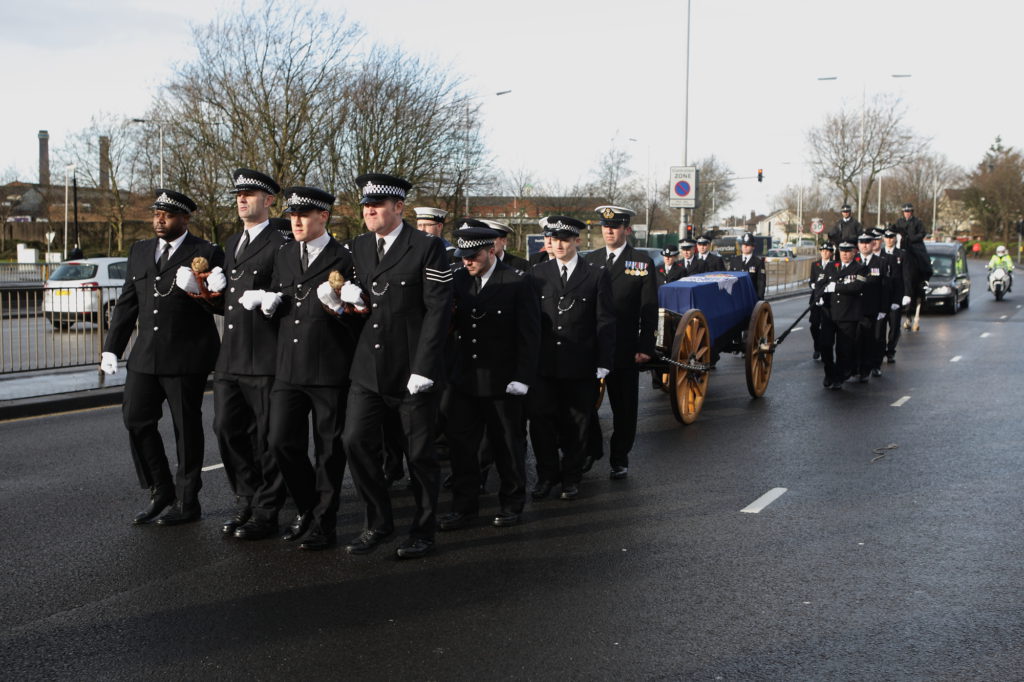 LL: Which other organisation/s or people really impress you in the death/bereavement sector?
TR: My fellow professional funeral directors impress me, many of whom have the same desire to help to bereaved families.  The tireless work of many prominent funeral directors in our local and national associations who in addition to running their company, strive to improve the profession.